Ten outstanding young athletes from each of the twelve Ft. Bend County High Schools, selected as leaders on their teams and campuses, attended the FBISD Student-Athlete Leadership Summit. Cultivating Families was excited to participate in this year's summit, held at River Point Church, Missouri City, on July 26.
The student-athletes heard from inspiring speakers about developing the character of leaders and how their leadership can positively impact their campuses and local communities.
During the summit, the students also participated in a service project, Cultivating Families' Bed-Build for Children in Foster Care, that will impact the community.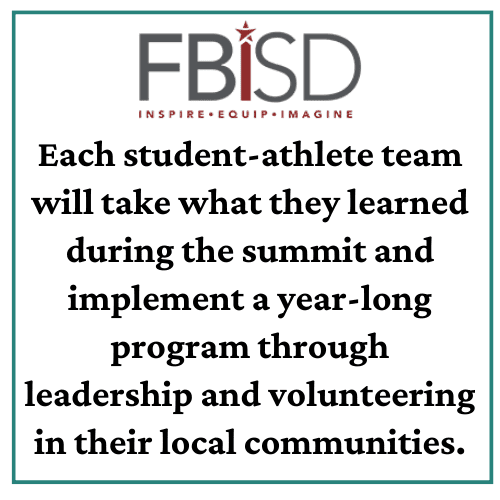 The student-athletes, already identified as leaders on their teams, were inspired and encouraged by the inspirational speakers to take their leadership skills to the next level. The bed-build project introduced the students to skills they will need as they return to their districts.
The student-athletes completed 15 beds on the day of the summit! The state requires that each child have a bed for placement into a home. Each bed built this day either allowed a family member to meet the requirement, preventing a child from entering the foster care system, or allowed a foster family to meet the requirement so that a child could move directly to their home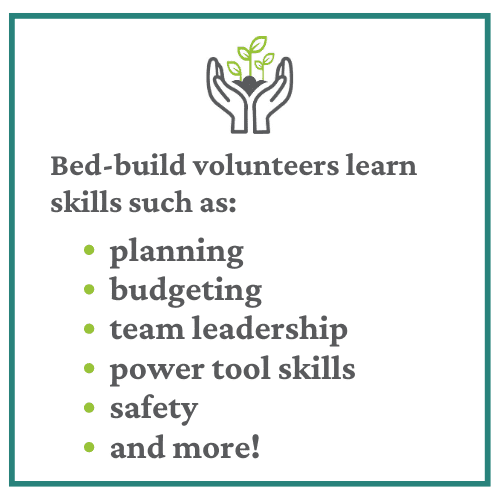 The beds, complete with mattresses and bedding, were donated to the Ft. Bend Rainbow Room, a resource for essential items, small and large, that meet the emergency needs of families in crisis. They are one of the organizations that we trust to identify and distribute needed items to the families and children with the greatest needs. The Rainbow Room can meet these immediate needs with support from the community.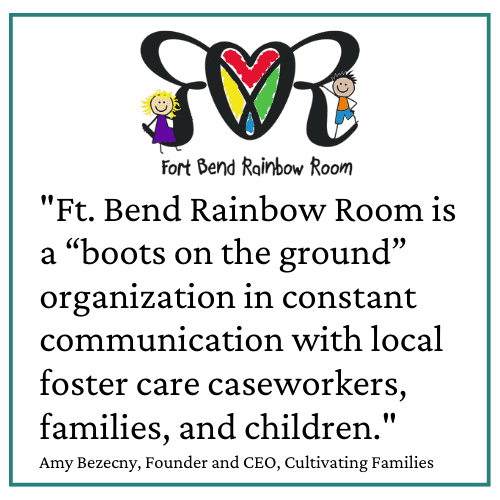 The leadership summit inspired and equipped these young leaders to continue meeting local community needs throughout the year and for many years to come.
We are grateful to Todd Harris, PE teacher and Boy's Athletic Coordinator for Sugar Land Middle School. for connecting community partners to make the service project a success. We extend a heartfelt thank you to Bob Ayers, a generous volunteer and carpentry expert, with Christ UMC, Sugar Land.
If you would like to help supplement costs for the bed-building service project, please DONATE HERE.
If you would like to help by donating bedding, visit our AMAZON WISH LIST.
To learn more about Ft. Bend Rainbow Room, visit FORT BEND RAINBOW ROOM.
To learn more about F.B.I.S.D. Athletics Department, visit FBISD ATHLETICS.